Our strategy is based on three pillars: an orientation towards application, digitalisation, and sustainability.
Application orientation
A close link between material, technology, and application is a basic prerequisite for targeted research and innovation. To achieve this, it is important to understand the requirements of current and future applications, and to translate them into materials development. We therefore work closely with industrial and academic partners and analyse market trends.
Research at Polymer Engineering is organised by material type: foams, resins & composites, and functional polymers derived from thermoplastic & additive manufacturing processes. We also make use of our wide range of technology, made available to the whole research group in a full complement of excellent equipment.
Our current and future focus areas for the application of polymer materials are:
Transport
Energy technology (wind, hydrogen, batteries)
Medical technology
Sports technology
Electrical & electronics
Packaging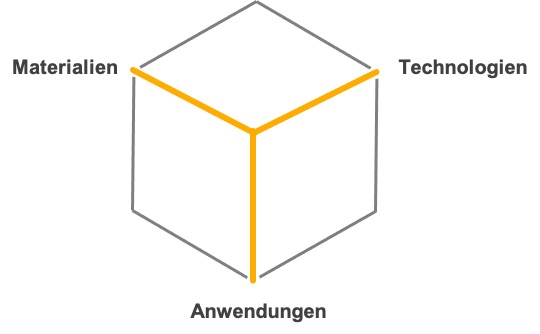 Digitalisation
The digital transformation of materials science and the plastics industry is set to be one of the central topics of the next 10 years. We are leading the way at Polymer Engineering, consistently introducing digital technology in our research. Here, the essential steps are structured data acquisition in laboratories and pilot plants, the analysis of acquired data, and the use of artificial intelligence. Taking these increases both the speed and quality of our research. In addition, we are exploring the potential of smart plastics applications and digital business models.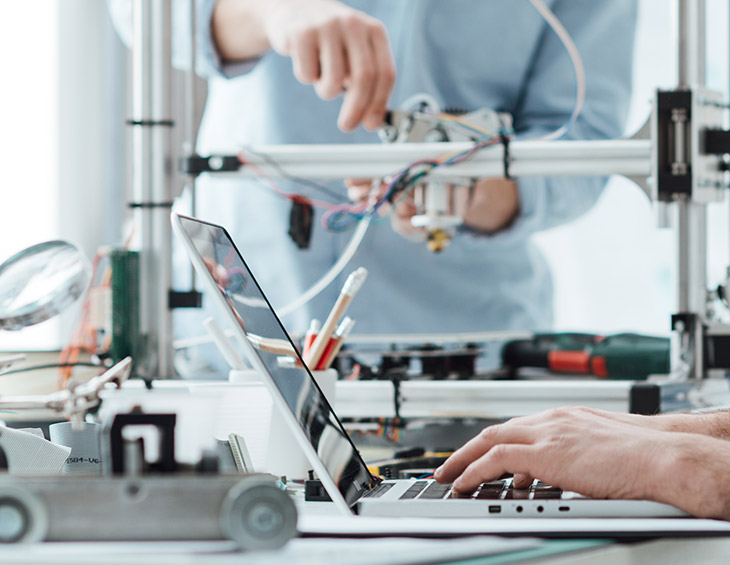 Sustainability
We see sustainability as an overarching issue that affects all applications and materials. We therefore see our task from a holistic perspective. Our starting points are correspondingly diverse. This already starts with material selection and design, for example through research into biodegradable, biobased, or recycled polymer materials. Along the value chain and in their use, we look at resource efficiency. And finally, in projects we investigate various recycling strategies and the impact of plastics on the environment.