Testing mechanical properties
In addition to the classic test methods, in which load is applied to the test specimens quasi-statically, our internally standardised test arrangements enable us to carry out the same tests on servo-hydraulic testing machines. This makes it possible, for example, to make determinations on the fatigue strength of materials.
The available testing machines are equipped with various force sensors and displacement measuring systems as well as temperature chambers in order to cover the widest possible range of tasks. Tests can be carried out on standardised specimens as well as on components. For special problems, new testing concepts can be developed in cooperation with our research workshop or with other departments.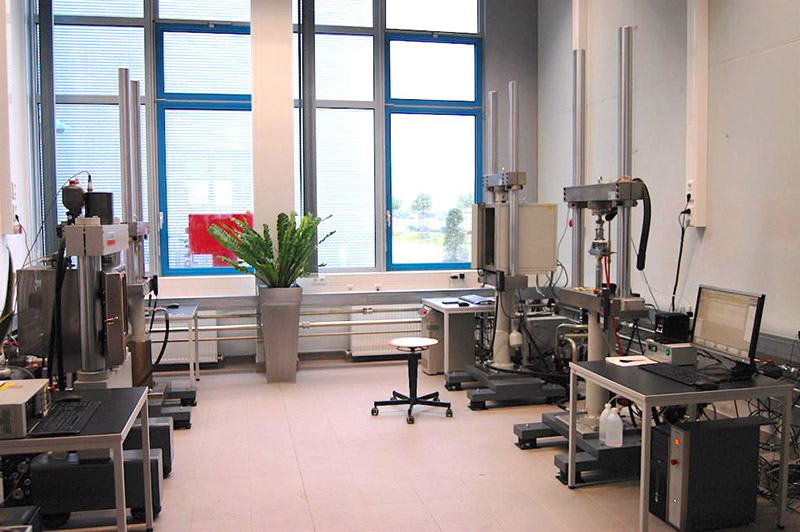 FURTHER EQUIPMENT AND TECHNOLOGY